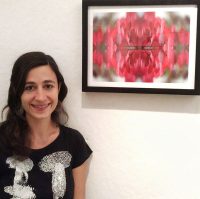 I'm a graphic and web designer. For more than 15 years I've been dedicated to finding creative solutions in visual communication for all kinds of clients, from entrepreneurs to large companies, both national and international.
Having a great design makes a big difference when promoting a business or activity.
For each client I analyze their particular needs and look for the best way to communicate their message.
I stand out for my fast delivery times and high graphic quality. I do free consulting to detect how to improve the aesthetics of a company and identify which pieces can be useful for the development of the brand.
I graduated in Graphic Design at the University of Buenos Aires and I've worked in agencies and companies as well as independently.
Among the main clients for whom I've worked are: Unilever, for Axe, Rexona, Dove and Impulse; Disco Supermarkets, for whom I designed two books that were presented at the Book Fairs 2010 and 2011; and Raymos Laboratories, designing pieces for their different lines of pharmaceutical products.
In 2014 I graduated from a postgraduate degree in Fine Arts at the School of the Museum of Fine Arts in Boston, USA, where I continued to expand my experience as a graphic designer, incorporating photography as a complementary means of expression.
In 2014 I participated in the Cambridge Science Festival, designing for the MIT Museum a logo, posters and a gigantography that covered their windows for the event "Central Elements".
After finishing graduate school I worked as a graphic, UI/UX and web designer for two years in the same city. Among the companies I worked for were Boston College, as a web specialist and the startup "Statisfy".
I currently live in Buenos Aires, where I work as a freelance graphic and web designer. Always looking for the latest trends in design and programming to be able to offer a better service every day.